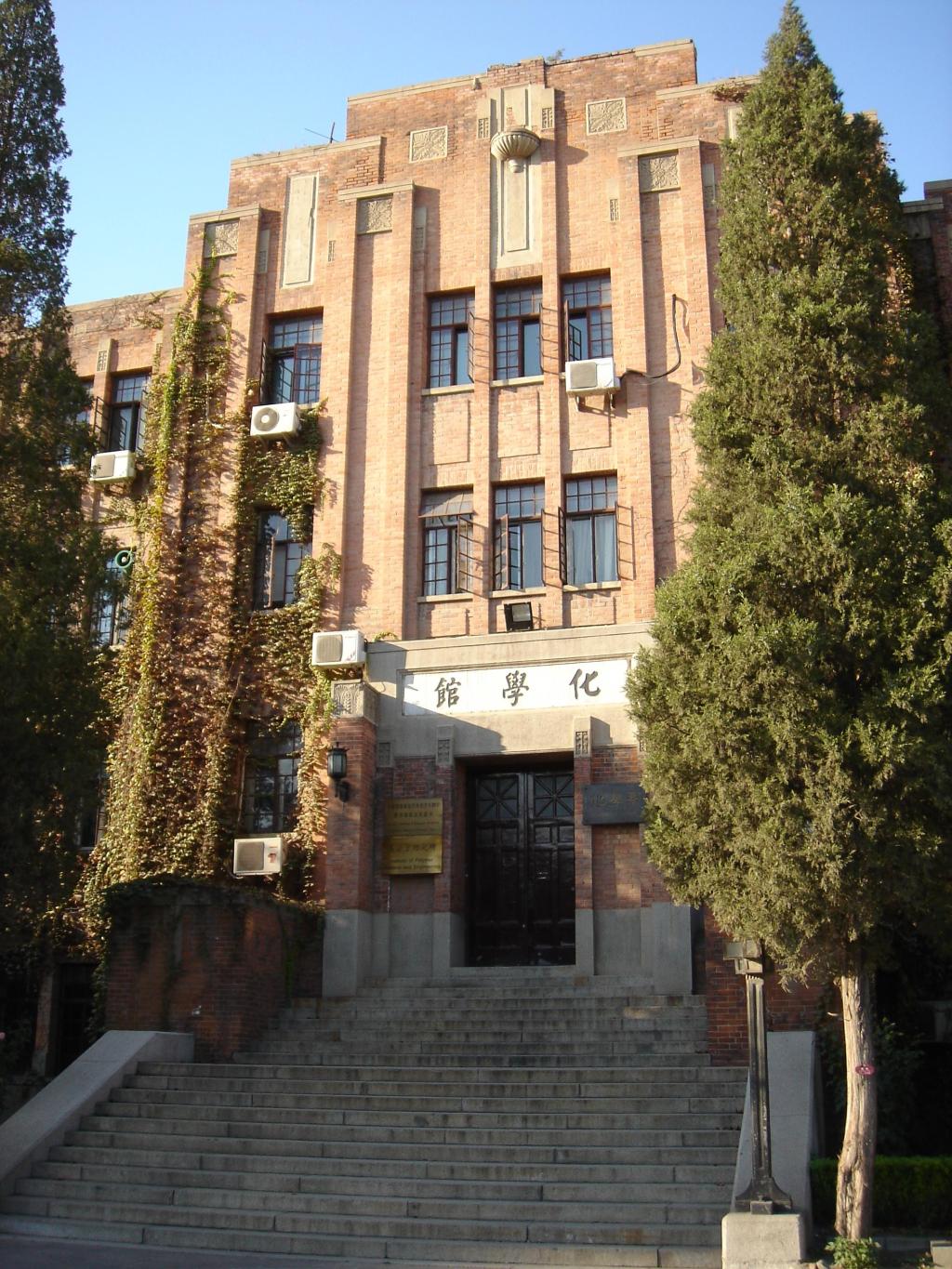 The Department of Chemistry was founded in 1926. Professor Guangbi YANG served as the first dean. In 1931, the Institute of Chemistry was established to enroll graduate students in two-year programs. By the time the People's Republic of China was founded, the Department had become one of the top chemistry departments with a strongest teaching/research faculty in China.
Since 1985, the Department of Chemistry has been chaired by Professors Guoshi WU, Muzhen LIAO, Fangyu XUE, Yong QIU, Xi ZHANG, and currently Prof. Xun Wang, respectively. During this period the Department has made steady progresses in all areas ever since. The Department of Chemistry organized many important international and national academic activities in recent years. The Department has become a well recognized center for scientific research and student training in chemistry in China.
The Department of Chemistry consists of a strong teaching and research team with about 110 faqualty and staff. Among them, 5 professors have been elected as the academicians of Chinese Academy of Sciences or Chinese Academy of Engineering. Many faculty members have received various international and national awards for their achievements in research and education. Among them, 13 were awarded Chang-Jiang Professorships from the Ministry of Education under the Cheung-Kong Scholars Program and 28 were named Distinguished Young Scholars from the National Natural Science Foundation of China. A number of faculty members serve as editor of leading international journals, such as Langmuir, Chemical Communication, Spectroscopy, Inorganic Chemistry, Analyst, Catalysis Communications, Nano Research, etc. Many prominent chemists from both China and abroad have been invited as either affiliate professors or visiting professors to the department.
The Department o f Chemistry offers undergraduate and graduate programs. About 300 undergraduate students and 500 graduate students enroll in the department. The training of the undergraduate students aims for comprehensive qualification with skills and knowledge system covering each of the sub-filed of chemistry. While the training of graduate students aims for specialists engaged in creative research in the related fields, such as chemical engineering, biology, medicine, material, environment, energy, information, etc. The credit rule has been implemented in TsinghuaUniversity for years. The B.Sc. program in chemistry takes 4 years to complete, and requires 170 credits totally, of which, two thirds are required and one third electives. Besides, students are encouraged to take part in some scientific research during their undergraduate studies. A half-year research training is required for each undergraduate. About 90% bachelors continue to pursue master or doctor degrees in either China or abroad. The department is authorized to offer both master and doctoral degrees in all secondary disciplines in chemistry. New Ph.D. students who have obtained a M.Sc. before enrolment take 3-4 years to complete their study and research, while those who hold only a B.Sc. require 5-6 years. It usually takes 2-3 years to complete a master degree.
The department has two MOE key laboratories: one is Bioorganic Phosphorous Chemistry & Chemical Biology, the other is Organic Optoelectronics & Molecular Engineering; five research institutes according to secondary disciplines: Inorganic Chemistry, Analytical Chemistry, Organic Chemistry, Physical Chemistry, and Polymer Chemistry and Physics. Wherein Analytical Chemistry is a national key discipline. The Analysis Center of Tsinghua University, and the National Center of Surface Analysis at Beijing are attached to the department. The research topics in the Department cover all disciplines of modern chemistry. New fields of inter-disciplines and multi-discipline research are especially encouraged. Representative research fields include New Methods for Life and Environmental Analytical Chemistry, Mechanisms and Applications of Novel Enzyme, Organic Optoelectronics Materials and Devices, Functional Crystal Materials, Supramolecular Self-assembly and Nanostructural Materials, Traditional Chinese Medicine, Synthesis and Properties of Conducting Polymer Materials, New Catalytic Materials to the Problem of Energy Sources and Environment, etc. The Department is equipped with modern instruments, including Q-TOF-MS, MALDI-TOF-MS, AFM, FT-NMR, SEM, TEM, XPS, XFS, ESR, etc.